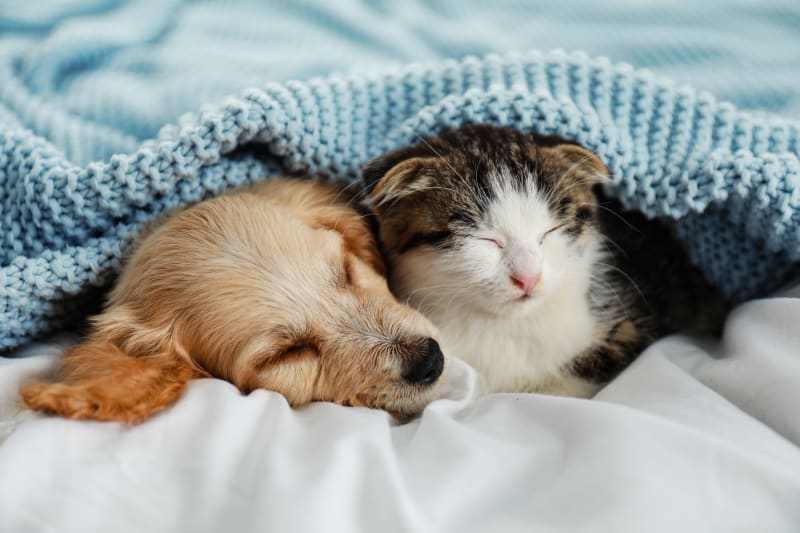 Toronto Pet Dental Care

Clinic
Taking care of your pet's teeth is important. Many pet owners don't notice dental issues until they see signs like trouble eating, bad breath, or missing teeth. If your pet shows these signs, they need a dental check-up as soon as possible. Toronto North Animal Hospital in North York offers the best dental care services. If you don't take care of your pet's teeth, it can lead to health problems.
We provide complete dental care for pets in North York. We've worked with dogs of all sizes and ages, so you can trust us for dog and cat dental care services. Make an appointment with us and help with your pet's dental care.


Pet Dental Care services at North York Animal Hospital


Our Services at Tnah for dental care of your dog and cat's Teeth include:
1- The use of modern ultrasonic cleaning equipment.
2- Digital dental x-ray equipment to check for dental issues.
3- A skilled technician performed thorough subgingival hand scaling.
4- Dental charting to keep track of your pet's oral health.
5- Extractions, if necessary, to address dental problems.


Common Signs of Dental Issues in Pets


Some usual signs suggest your pet may need to come to Tnah Animal Hospital:
1- Trouble eating
2- Drooling
3- Pawing at their teeth or mouth
4- Stuff coming out of the nose
5- Swelling under the eyes
6- Bad breath
7- Teeth looking strange or having visible yucky stuff on them.
8- Teeth being loose, broken, or not there at all.
9- Gums that are red, puffy, or bleed
10- Your pet is losing weight or not feeling hungry.


The Importance of Pet Dental Care at North York


Your pet's teeth should be checked regularly by a veterinarian. It is very important because:
Preventing Tooth Loss: The supporting structures around your pet's teeth can become infected and damaged over time. Prolonged damage may result in loose or even lost teeth, causing oral discomfort.
Combatting Bad Breath: Have you noticed an unpleasant odour coming from your dog's mouth? It can be a clear indicator of bacterial buildup from food particles stuck to their teeth or periodontal disease.
Avoiding Periodontal Disease: Common canine gum infections and inflammation lead to receding gums and weakened tooth roots.
Alleviating Pain: Long-lasting dental issues can cause pain for your pets. Timely dental care can prevent such discomfort.
How Promoting Dental Health of Your Pet?
When you want to make sure your pet has healthy teeth, you can do some simple things like:
Regular Vet Visits: Take your pet to the vet for check-ups to catch any dental problems early.
Good Food Choices: Choose pet foods that are good for their teeth and avoid ones that can harm them.
Brush Their Teeth: Brush your pet's teeth regularly to prevent bad stuff from building on them.
Keep an Eye Out: Occasionally, look at your pet's gums, teeth, and jaw to spot any issues early.
Why Choose Tnah for Pet Dental Care?


Here's why you should consider choosing Toronto North Animal Hospital:
Comprehensive Care: We offer pet dentistry, oral surgery, and anesthesia services, ensuring your pet's dental needs are met.
Compassionate Approach: We treat our furry patients and pet owners with kindness and respect, creating a caring environment.
Pain-Free and Infection-Free: We aim to make the treatment process painless and infection-free, prioritizing your pet's well-being.
Oral Health Preservation: We are dedicated to preserving and maintaining the oral hygiene of your beloved companions, ensuring their long-term health.
Informative Guidance: We take the time to educate pet owners about dental diseases and how to prevent them, empowering you to care for your pet's dental health.|
Frequently Asked Questions


How Common Are Pet Dental Problems?
Many people are unaware that many dogs and cats suffer from dental diseases. This lack of awareness often leads to untreated dental issues that could have been easily prevented. Consequently, many pets may experience problems related to their liver, kidneys, digestion, and more.
Are My Pet's Dental Problems Similar to Mine?
No, they're not. While humans often face dental decay and cavities, cats and dogs do not. The primary concern for pet dental health is periodontal disease.
Why Does My Pet Need Professional Dental Cleaning?
While at-home dental care is important, our professional cleaning goes beyond what you can do yourself. We perform a thorough dental cleaning to eliminate bacteria, tartar, and other substances that can lead to diseases. Dental X-rays also help us detect early signs of problems.
How Often Should I Schedule Teeth Cleaning for My Pet?
The frequency of dental visits depends on your pet's specific dental health. Several factors come into play, including:
Any existing diseases your pet may have
The type of at-home dental care you provide
Your pet's diet
Age
Breed
The recommended frequency can range from once a month for pets with gingival disease to once a year for routine check-ups. For personalized guidance, please consult our experienced team.
What Is the Cost of Dental Cleaning in North York?
Dental cleaning costs vary depending on your pet's individual needs. Factors like the extent of dental disease and the necessity for tooth extractions can influence the cost. Additionally, we conduct a pre-operative examination to ensure your pet's safety during anesthesia. Our team will provide a precise estimate based on your pet's requirements.

Toronto North Animal Hospital is proud to serve North York, ON, and surrounding areas. We are dedicated to providing the highest level of veterinary medicine along with friendly, compassionate service.
We are working for
the community
Why Choose Us
Everything Your pet
needs in one place
Feedback From Others
What Our

Clients Say
Dr. T is the kindest vet I have seen. He has a true love for pets. He did a check up for my puppy and did all vaccinations needed. My wife and I just got our very first pet and we are very inexperienced. He patiently explained everything to us including things we should do and know and things we should be concerned about. Best hospital ever. We and our pet received his full attention and care. We definitely go back and definitely recommend to others.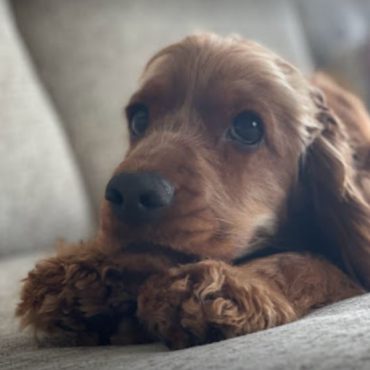 I'm thrilled to be working at the North Toronto Animal Hospital with Dr. Tamjidi. Because my dog suffers from allergies, I brought him with me. Despite the fact that their schedule was completely booked, I contacted to schedule an appointment there. Accept me after office hours and wait for me to fix my problem owing to my dog's poor health. It means a lot to me that he cares about his patients. Thanks to the doctor once more.
The staff and dr Tmjidi were so nice and gentle with my puppies ..They took such good care of them and gave me a full explanation of their medical condition. I wish I took them there a long time ago and honestly had a great experience and super happy I found this clinic. Thanks again!
At Toronto North Animal Hospital, we work around the clock to provide the best services to our dear clients. Our love for animals drives us to do our best. We're not afraid to roll on the floor with a puppy, and we love the kitties that greet us daily. With initiative, positivity and sincerity, we strive to bridge the gap between humans and pets and focus on their health to establish a better and stronger relationship because we consider animals family members.
Contact with Us
Make an

Appointment
Our love for animals drives us to do our best. We are not afraid to roll on the floor with a puppy and we love the kitties that greet us daily. With initiative, positivity, and sincerity, we strive to bridge the gap between humans and pets and focus on their health to establish a better and stronger relationship because we consider animals family members. Choosing a veterinary clinic significantly impacts the health of animals, so be careful when choosing.