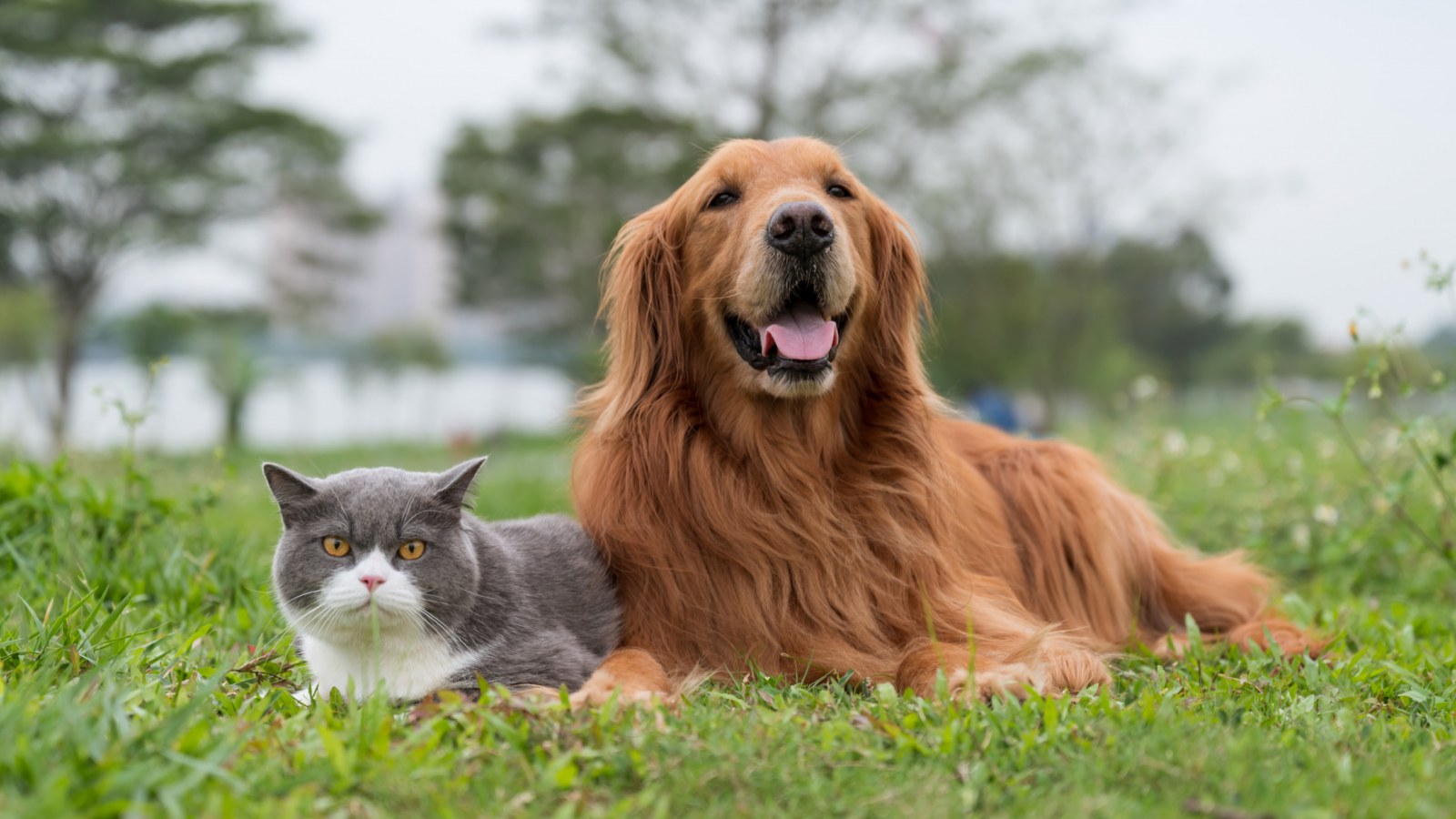 Toronto Pet Behaviour

Management Clinic
Pet behaviour encompasses a wide range of different reactions. Factors such as inheritance, early-life education, environment, and the animal's physiological state and natural stimuli play significant roles in behaviour formation. Different behaviours indicate how the animal communicates with its surrounding environment.
These behaviours may be undesirable for humans and animals, whether automatic or acquired. Some, such as aggressive behaviour, can be very dangerous and cause injury and harm to humans and other animals.
Pet Behavior Management Services in North York
Behavioural disorders in pets may indicate a pathological problem or an intuitive and natural behaviour that is inappropriate, untimely, and extreme. On the other hand, the tolerance threshold of animal owners for specific behaviour varies. For some, tolerating a behavioural disorder is simple, while others consider the same behaviour destructive and unacceptable.
In all cases of behavioural disorders, a careful examination of the animal's physical health is necessary. You must first consider the cause of unwanted behaviour to address behavioural problems effectively. Sometimes, what is undesired by humans is a natural behaviour that has become unbearable due to the animal owner's ignorance.
If you need help managing your pet's behaviour, contact Toronto North Animal Hospital and take advantage of its expert advice.
What Pet Behavior Management Services do we offer at Tnah?
At Toronto North Animal Hospital, we recognize that every pet is unique, and behavioural problems can vary significantly from one animal to another. We offer a range of professional services aimed at helping you effectively address and manage your pet's behaviour. Our team comprises experienced veterinarians and certified animal behaviourists, all dedicated to ensuring the well-being of your cherished companion. Here's an overview of the services we provide:
Behavior Assessments
We kickstart our journey by conducting a thorough behaviour assessment of your pet. This assessment lets us understand your pet's distinct characteristics, triggers, and behavioural issues. We take the time to listen to your concerns and gather comprehensive information about your pet's history, living environment, and daily routines. This initial evaluation forms the basis for constructing a customized behaviour management plan that suits your pet's unique requirements.
Personalized Behavior Modification Plans
After thoroughly assessing your pet's behaviour, our team creates a personalized behaviour modification plan. This plan delineates the specific strategies and techniques we will employ to effectively address your pet's behavioural challenges. We firmly believe in positive reinforcement, concentrating on rewarding desired behaviours while minimizing undesirable ones. Our plans are designed to be clear, actionable, and achievable, ensuring a positive and successful experience for you and your pet.
Training and Socialization Programs
Training constitutes a fundamental component of behaviour management. We offer comprehensive training programs to enhance your pet's obedience and socialization skills. Whether you have a new puppy or an older dog, our trainers can work with you and your pet to establish good behaviour and strengthen the bond between you and your furry friend. We also provide specialized socialization programs, helping your pet interact positively with other animals and people.
Behaviour Medication Management
In certain cases, addressing behaviour issues may necessitate a multifaceted approach, including medication use. Our veterinarians possess substantial expertise in behaviour medication management and can prescribe appropriate medications when required. You can rest assured that we will guide you through the entire process, including medication selection, administration, and monitoring, all while ensuring your pet's safety and well-being.
24/7 Support
We recognize that pet behaviour issues can arise anytime, often when you least expect them. That's why we provide round-the-clock support for our clients. Whether you have urgent questions or concerns regarding your pet's behaviour, our team is just a phone call or email away, always ready to provide guidance and support whenever needed.
Pet Behavior Management Clinic North York
Whether you've just acquired a dog, are considering getting one, or want to better manage your dog's behaviour problems, it's essential to recognize that understanding most behavioural issues in dogs is the first step in solving and preventing these behaviours. Many dog owners are familiar with typical dog behaviour problems, but some behaviours develop due to the ignorance and unconscious behaviour of the dog owner.
Book a Consultation in Toronto North Animal Hospital now Name Email Phone Subject Additional Details!
Frequently Asked Questions
What causes undesirable behaviour in pets? 
Undesirable behaviour in pets can result from various factors, including genetic predisposition, upbringing, environment, and health issues. Identifying the root cause is essential for effective treatment.
How can I determine if my pet has a behavioural disorder? 
Signs of a behavioural disorder in pets may include extreme or inappropriate behaviour that disrupts daily life. If unsure, consult a veterinarian or a professional animal behaviourist.
What should I do if I find my pet's behaviour unacceptable? 
The first step is to seek professional guidance. Consult with experts who can assess the behaviour and provide guidance on modification techniques or treatments.
Is it ever too late to address a pet's behavioural problems? 
It's never too late to address behavioural issues in pets. While it may require more effort and patience, many behavioural problems can be improved with the right approach and consistent training.
How can I prevent common behavioural problems in my dog?
Preventing common behavioural problems involves early socialization, consistent training, and providing a stimulating environment. Understanding your dog's needs and behaviours is key to fostering a well-adjusted pet.

Toronto Dog Behavior Management clinic
Toronto North Animal Hospital is proud to serve North York, ON MN N, Canada and surrounding areas. We are dedicated to providing the highest level of veterinary medicine along with friendly, compassionate service.
We are working for
the community
Why Choose Us
Everything Your pet
needs in one place
Feedback From Others
What Our

Clients Say
Dr. T is the kindest vet I have seen. He has a true love for pets. He did a check up for my puppy and did all vaccinations needed. My wife and I just got our very first pet and we are very inexperienced. He patiently explained everything to us including things we should do and know and things we should be concerned about. Best hospital ever. We and our pet received his full attention and care. We definitely go back and definitely recommend to others.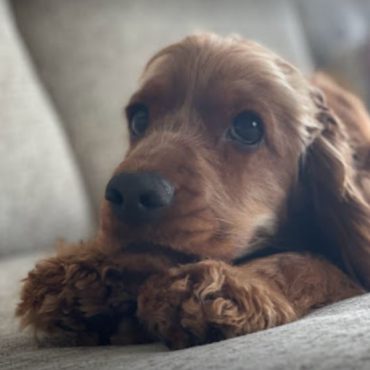 I'm thrilled to be working at the North Toronto Animal Hospital with Dr. Tamjidi. Because my dog suffers from allergies, I brought him with me. Despite the fact that their schedule was completely booked, I contacted to schedule an appointment there. Accept me after office hours and wait for me to fix my problem owing to my dog's poor health. It means a lot to me that he cares about his patients. Thanks to the doctor once more.
The staff and dr Tmjidi were so nice and gentle with my puppies ..They took such good care of them and gave me a full explanation of their medical condition. I wish I took them there a long time ago and honestly had a great experience and super happy I found this clinic. Thanks again!
At Toronto North Animal Hospital, we work around the clock to provide the best services to our dear clients. Our love for animals drives us to do our best. We'rere not afraid to roll on the floor with a puppy, and we love the kitties that greet us daily. With initiative, positivity and sincerity, we strive to bridge the gap between humans and pets and focus on their health to establish a better and stronger relationship because we consider animals family members.
Contact with Us
Make an

Appointment
Our love for animals drives us to do our best. We are not afraid to roll on the floor with a puppy and we love the kitties that greet us daily. With initiative, positivity, and sincerity, we strive to bridge the gap between humans and pets and focus on their health to establish a better and stronger relationship because we consider animals family members. Choosing a veterinary clinic significantly impacts the health of animals, so be careful when choosing.